My first astrophotography with guiding. Its incredible how drastic the improvement is. By exposing longer, not only do you get so much more detail, but you eliminate any tracking issues that cause star trails.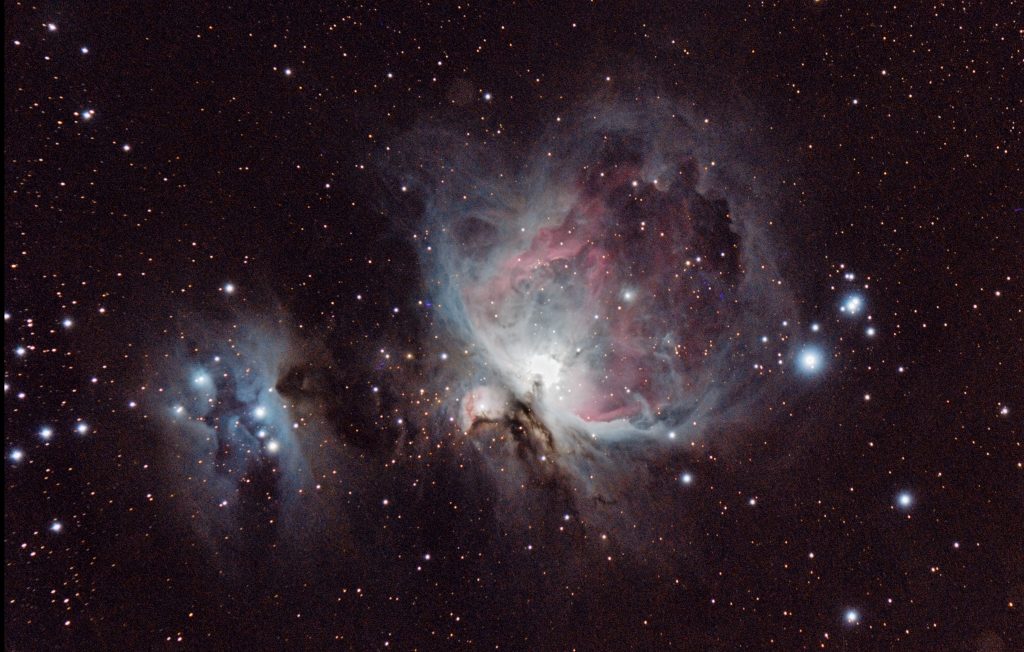 HDR image consisting of:
10 subs x 180 seconds
8 subs x 60 seconds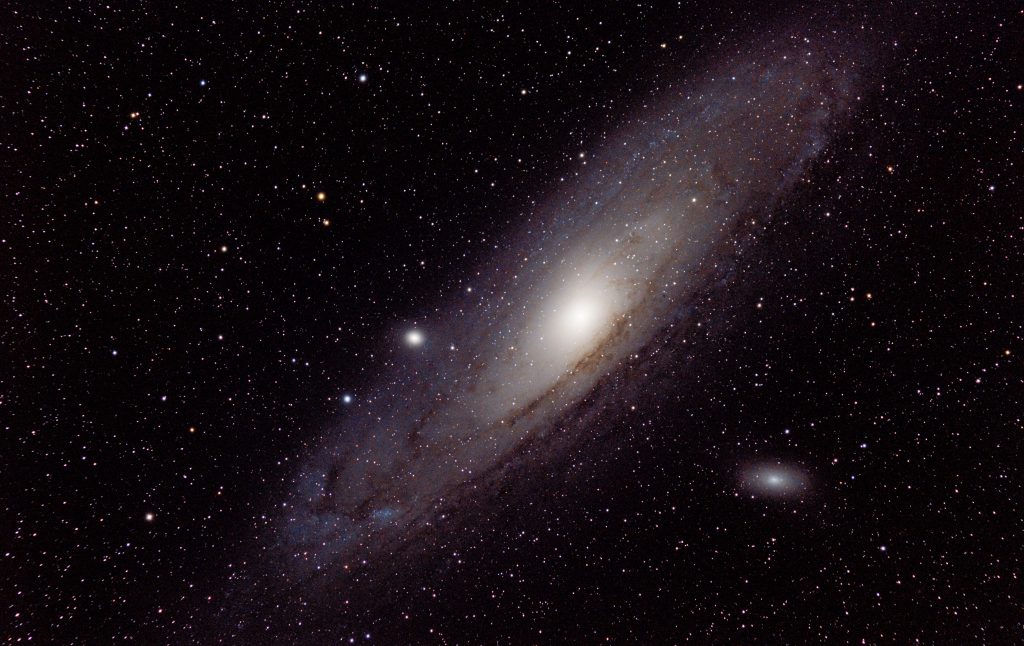 Stacked 9 subs x 180 seconds in DSS and processed in Pixinsight.
For both images, the calibration frames were:
20 bias
10 darks at 7 degress
10 darks at 4 degrees
15 flats
I can already see the direction of my next improvement. First, I have stacking artifacts – there are dust motes on the sensor that aren't being properly calibrated out using stacking in DSS. Second, I have elongated stars in the corners, due to the fact that my reducer spacing seems to be off.
Last Updated on