Unbelievable. Shooting with a fast lens is so fulfilling. With one short session, Im able to collect enormous amount of data at f2.8. In addition, the 135mm FOV allows me to capture a wide swath of sky.

When pointing to Orion, I was able to capture the Horsehead Nebula, Orion Nebula, The Running Man Nebula, M78 and Barnards Loop – all in one capture. With my 80mm telescope, I could only cover one of these objects at a time.

This image was 2 years in the making. I shot it originally in January of 2018 but got around to processing it only now.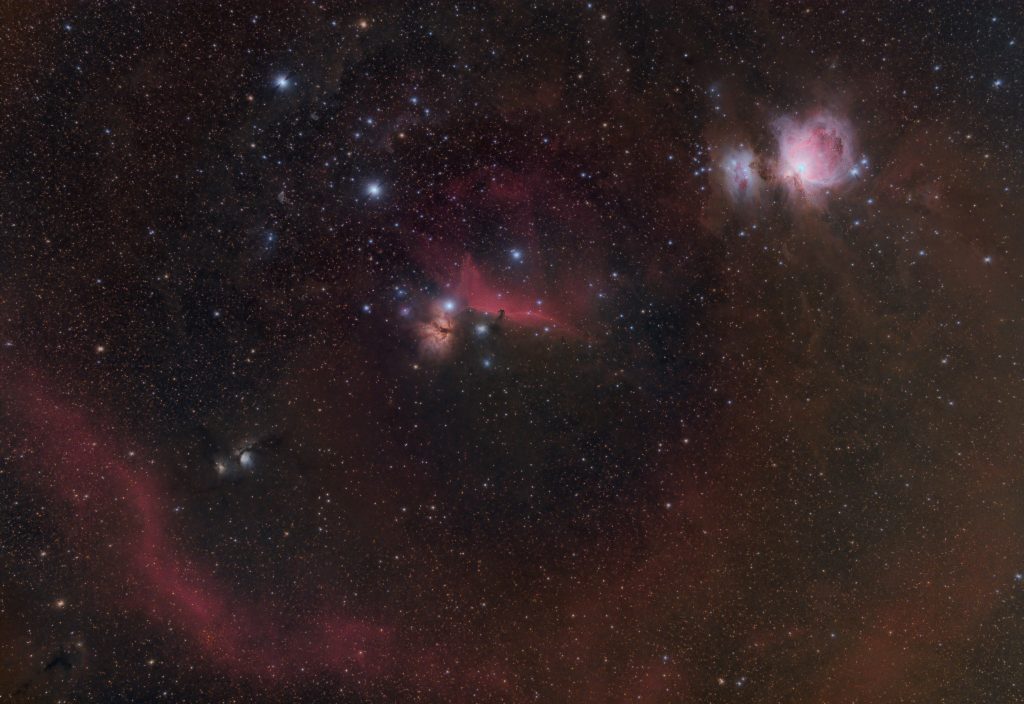 From this single high resolution image, we get a few very popular targets. Even though its heavily cropped, the quality and resolution is still presentable for images on the web. First we have the famous Horsehead and Flame nebulae: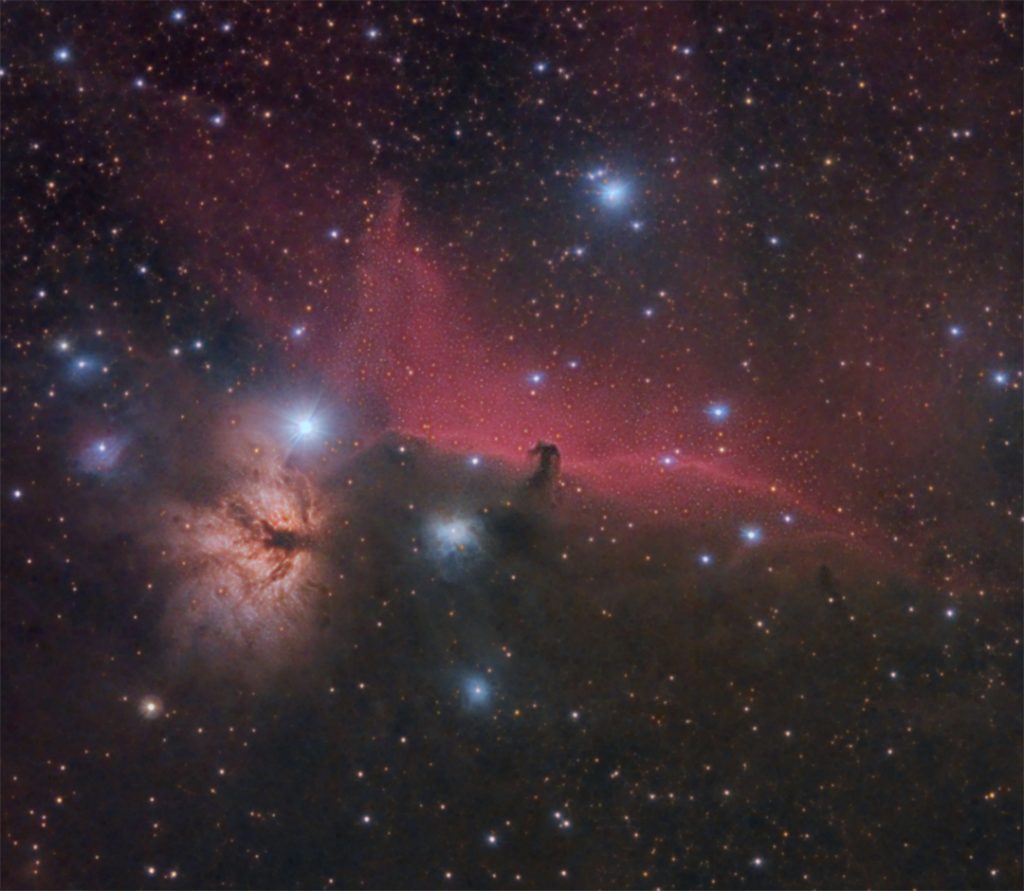 Barnards loop is an huge emission nebula that goes around Orion as a large arc. Above it is M78, a reflection nebula.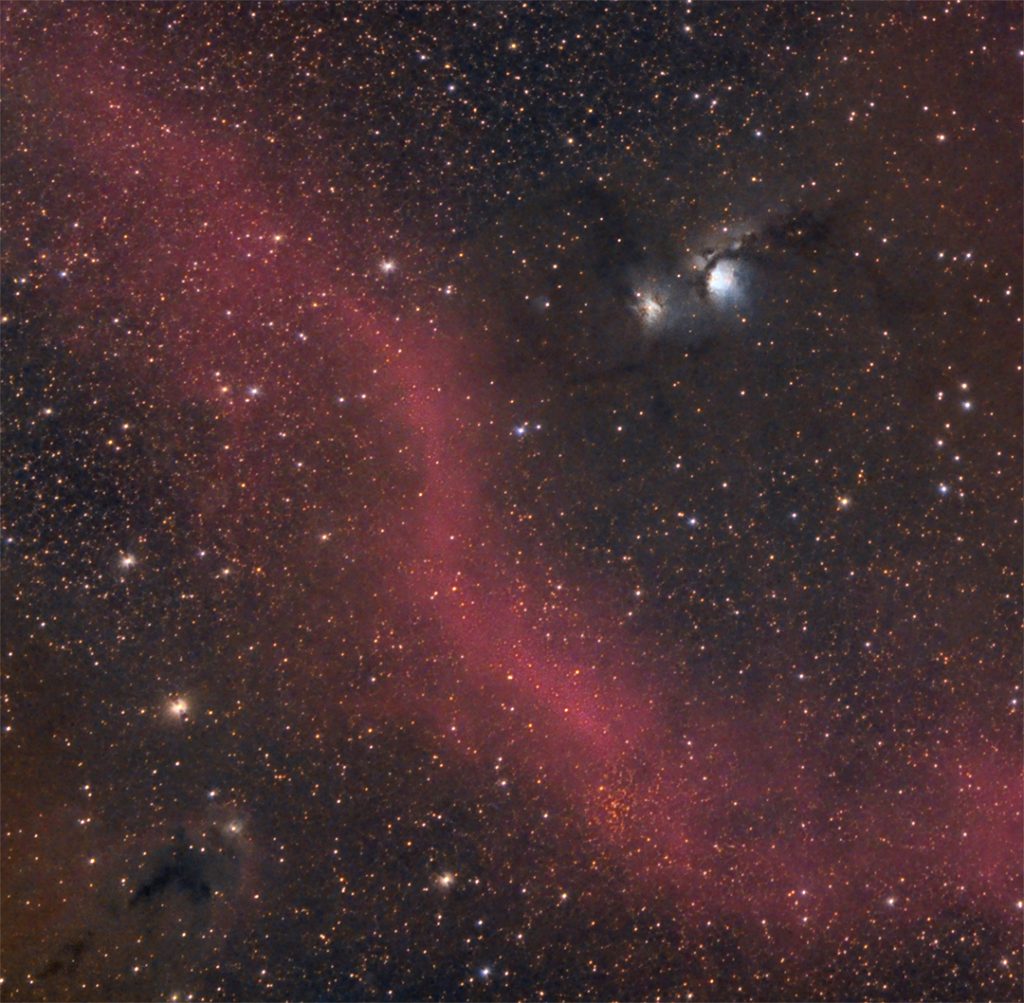 Last but not least, we have the famous Orion Nebula on the right and the Running Man nebula on the left.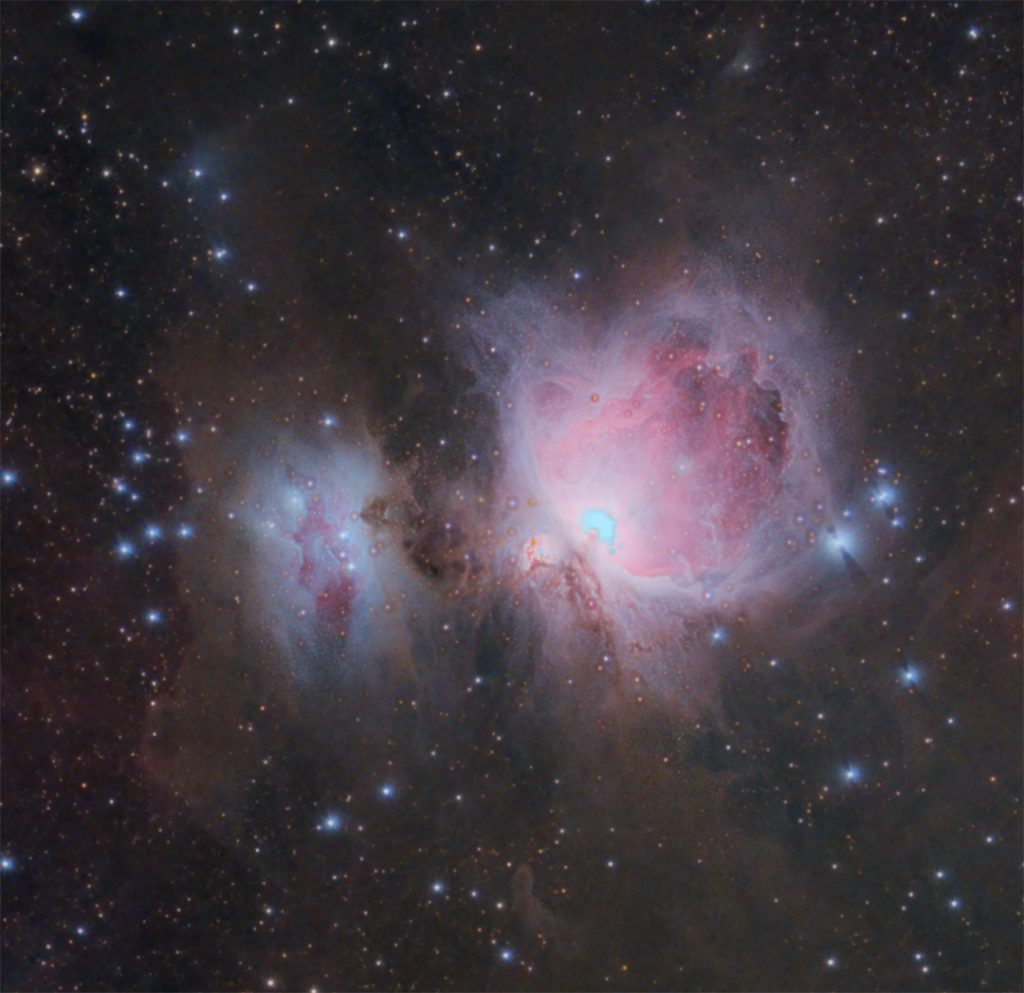 Finally, for my most favourite version of the bunch, I decided to center on the 3 bright stars of Orions Belt and include the two most prominent deep sky objects.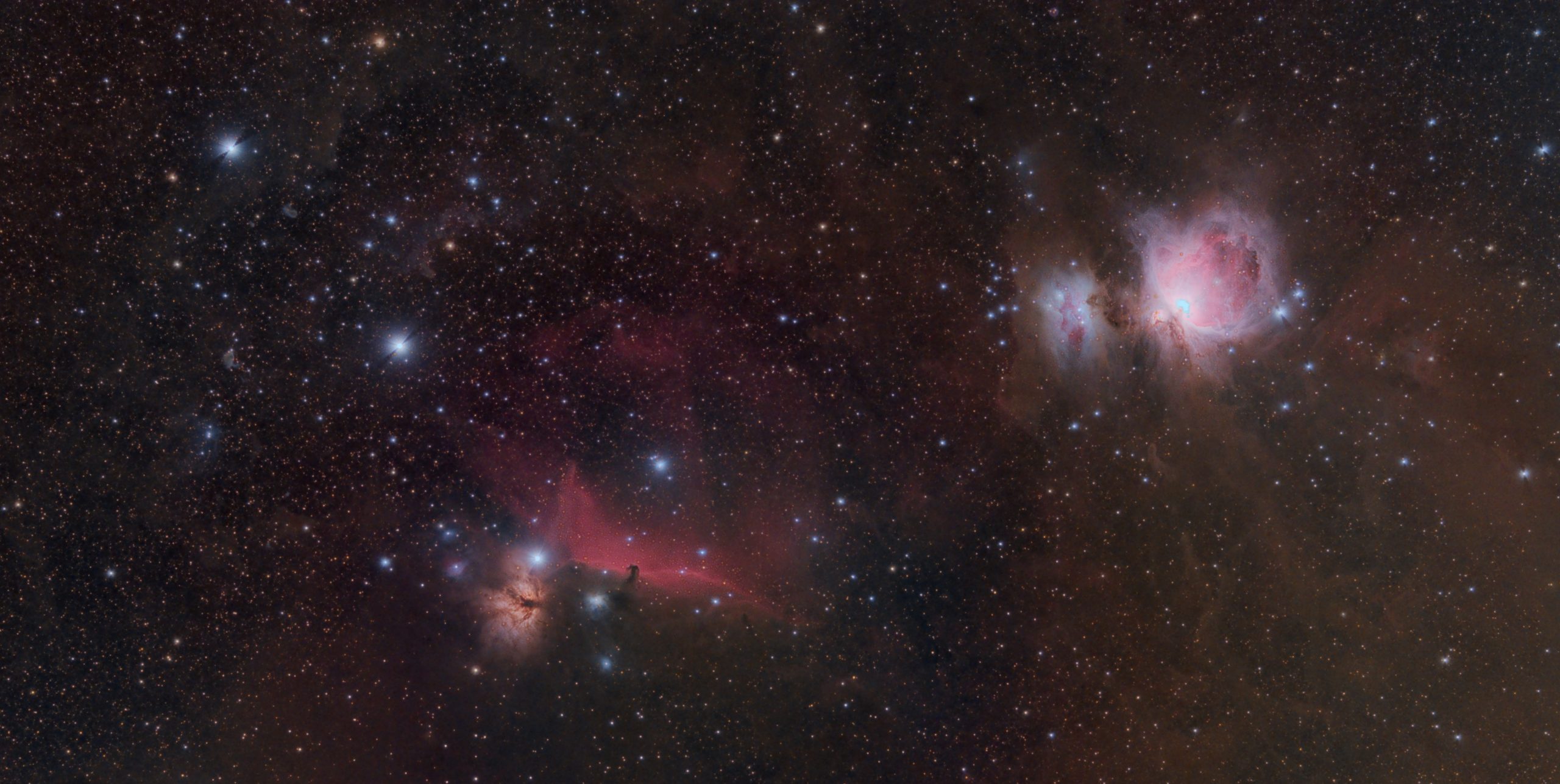 GEAR USED
Rokinon 135mm f2.8
D5300 Ha modded
AVX mount
ST80/QHY5L-II quiding
TAKEN AT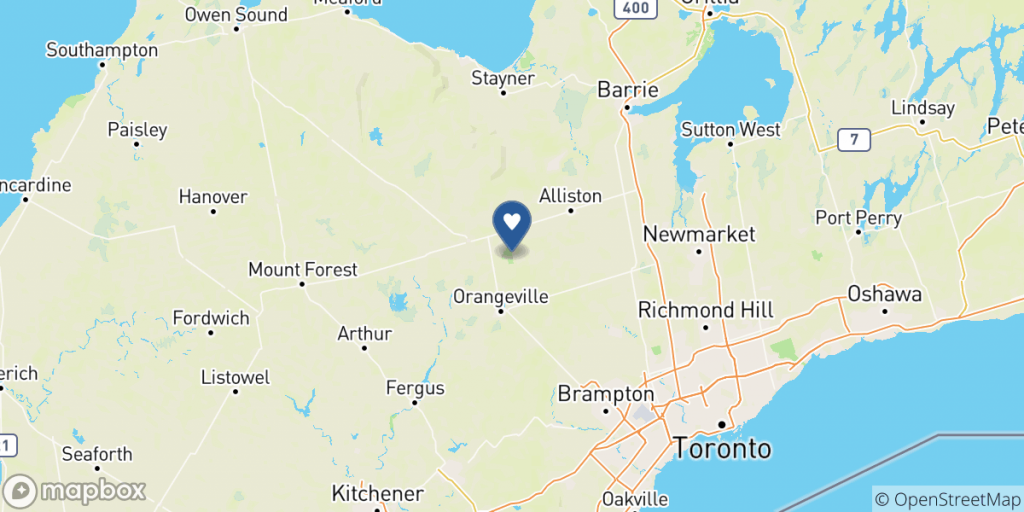 IMAGE ACQUISITION DETAILS
75 dithered subs at 90s
50 flats
40 bias
IMAGE PROCESSING
DynamicCrop
DBE
Deconvolution
PCC
SCNR
ACDNR
MLT
MaskedStretch
MLT Sharpen
Curves
MorphologicalTransformation
Saturation on stars
Last Updated on